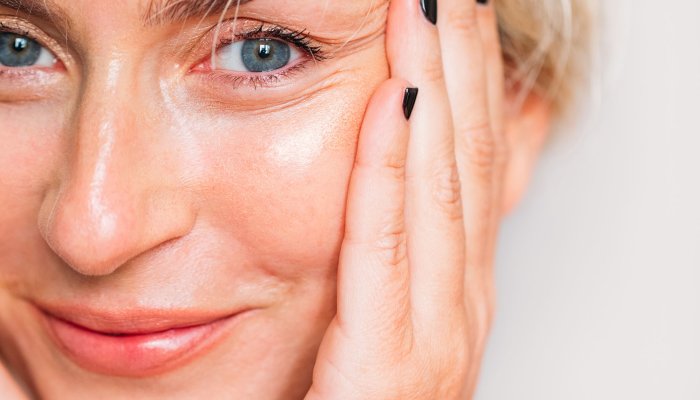 Our skin deals with a lot day-to-day. It's what protects us from the outside world, pollution, and stressors. So why make it deal with more by applying harsh topicals? When in doubt, opt for calming skin care. Look for anti-inflammatory ingredients, such as oat extracts, aloe, antioxidants, butters, and oils.   
You should also look for actives that help support and strengthen your skin barrier. Fatty acids (found in many plant oils and butters), squalane/squalene, ceramides, and other lipids are a good place to start, as they feed the skin's moisture barrier. 
There are also skin microbiome-supporting ingredients that help restore barrier function. For example, some postbiotic ingredients have been shown to improve epidermis framework regeneration. This is notable as it can limit inflammaging as it relates to external exposures. 
And this is true not only for our face, but our bodies as well. Inflammation is inflammation—no matter where it happens on the skin, so it's important to care for your skin as a whole.